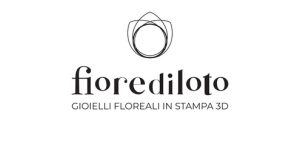 Fiorediloto gioielli is a young brand of costume jewellery Made in Italy, the brainchild of product designer Annalisa Riva. The idea is to tie every memory or emotion to a flower and to wear it always so that it is not forgotten.
The lotus flower represents rebirth and the purity of a flower that rises from the mud and grows brightly despite difficulties. That's why, thanks to Fiorediloto jewellery, you can "make your heart bloom": tie the memory that represents you to a flower and wear it always.
Each piece of jewellery is hand-drawn, modelled in 3D computer graphics and then cast in brass using the age-old lost-wax technique: a long process that results in your next keepsake.
The entire production chain is entirely Italian: pieces are made 'on demand' to avoid waste and leftovers are melted down to create new jewellery!