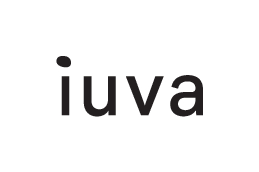 Iuva was created to help and give pleasure to your skin thanks to a sincere interest in sustainable and intelligent cosmetics. We use as the main ingredient for our cosmetics marc of Barbera grapesfrom the vineyards of our farm, located in the heart of Monferrato, in Piedmont, a Unesco heritage site. We believe in reusing ingredients destined for waste, respecting the earth's resources and embracing the ethical principles of thecircular economy.
Grape marc is a by-product of the wine industry, consisting of grape skins and seeds, the pips.
They have always been considered a waste product of the process of turning grapes into wine, are materials that are very rich in bioactive compounds, in particular polyphenols and resveratrol. These powerful antioxidant molecules counteract the formation of free radicals, increase collagenase production and protect against ultraviolet rays, thereby slowing down skin ageing, wrinkles and dehydration. Our pomace is processed to be transformed into the essential resources behind a product with countless beneficial properties, minimising waste and environmental impact.